The Best Text To Speech Solution For 2021?
Typical recording problems for Video producers:
-Noisy environment, unable to record anything using their microphone.
-Poor voice for narration, need something with a bit more punch.
-Don't have the budget to pay for expensive voiceovers.
-Don't have the time nor the skills to edit voiceovers.
-Need to move fast, cannot wait for voiceovers to be created by professionals.
-Require a specific accent or language which you cannot duplicate with your own voice.
-Have a strong native accent that does not sound right on the kind of video niche you are targetting.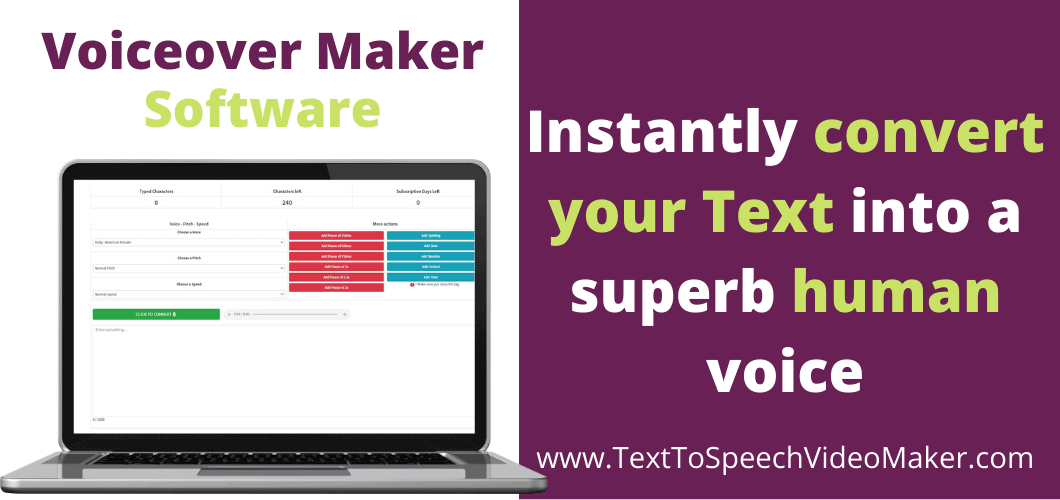 Our Text To Speech Solution
We created a powerful Text To Speech Solution for those like you who have these kinds of problems. In fact, Video professionals all around the world are using our Text To Speech Software in their online projects(and even sometimes offline too). TextToSpeechVideoMaker.com is a Voice Over maker software created to help you convert any text into a simple audio file saved a .wav format.
All you have to do is type your text, click on the big green button(from the above picture) and a file to download will popup. Download the file and rag it inside your video editing software. We recommend numbering your saved files as 1,2,3,4,5 so you keep track of the order of each file.
If you sell products online and would like to target markets around the world, you definitely need our Text to Speech software. Good voiceovers can help you attract more customers to your videos. Our software offers different international languages for you to choose from, that you can use to promote your videos, website, business.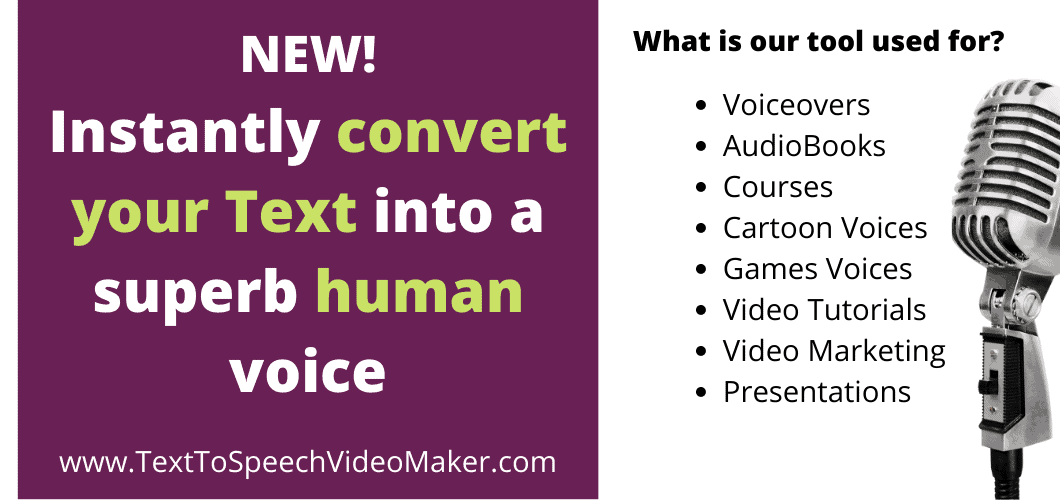 TextToSpeechVideoMaker.com is a time-saving solution when compared to hiring a professional voiceover artist online. Our service and software offer cheap prices but will guarantee you to get excellent exported files.
You can try a demo today at:
www.TextToSpeechVideoMaker.com
Register for our newsletter to receive the coupons & news about our service.